3rd Annual Smart Cities International Symposium & Exhibition
Event
Title:

3rd Annual Smart Cities International Symposium & Exhibition

When:

Tue, 22. January 2019 - Thu, 24. January 2019

Where:

Chicago,

Category:
Description
Organized by the Smart Grid Observer, the 3rd Annual Smart Cities International Symposium & Exhibition, January 22-24, 2019 in Chicago brings together key thought leaders and industry practitioners from around the world to explore the most recent technology advances, business models, and lessons learned to date in making the Smart City a reality.

Don't miss this opportunity to network one-on-one with senior decision-makers shaping the future of the Smart City vision. Register before December 21 and save $200.
Newly Added Speakers Include:
Alby Bocanegra, Interim Chief Technology Officer,

City of New York

Mark Wheeler, Chief Information Officer,

City of Philadelphia

Samantha Bingham, Clean Transportation Program Director,

Chicago Department of Transportation

Ken Hillebrand, Deputy Director, Department of Information Technology,


Louisville Metro Government

Rob Silverberg, CTO, Digital Communities,

Dell EMC
Chris Foreman, CEO,

Marketplace.city

Dut bahadur gurung, General Manager, National Housing Company,




Government of Nepal

Kate Tomford, Senior Analyst,

Chicago Transit Authority

Mark DeSantis, CEO,

RoadBotics

Jayant Kumar, ERP Application Director,

Granite ServicesGE

Andy Taylor, Strategy Director,

Cubic Transportation Systems

Stephen Coulter, Founder,

Localift

Caroline Quazzo, Manager - Operations and Customer Success,

EZ-EV
>> To view the full list of speakers and sessions, click here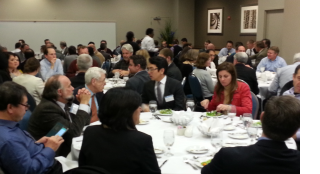 "Excellent opportunity to hear from technical experts and other practitioners of smart cities. Discussions from elected and appointed officials about how they are creating smart cities, as well as real examples and case studies were very helpful." -- Tom Dallessio, former President and CEO, Next City
"Very high quality speakers, well designed and organized, very professional attendees -- the dialog has been amazing. An impactful, meaningful use of my time to attend."
-- Jenn Toothaker, Project Manager, Tucson Department of Transportation
Topics to be covered include:
Putting People First in Sustainable Urban Development

Refining the Smart City Vision: Innovative Approaches and Strategies

Shaping Smart City Development with Strategic Partnerships

The Array of Things and the Future of the Smart City

Viva Las Vegas, Where Tech is Used for Good

Is America Prepared for Energy Democracy?

Modernizing Our Cities: The Role of the Utility and Other Players

Energy Independent Smart Cities

AI and Urban Infrastructure Transparency

Different Approaches To Structuring A Smart Cities Movement

Green Reconstruction After Massively Destructive Environmental Events

Catalyzing Smart Communities: Changing Parameters, Players And Structures

Communications Protocols and Networks for Smart City Communications

Transparency in Technology Procurement for Municipal Governments

and More
Looks at key developments in the e-mobility space, their likely impact on current infrastructures, and how best to implement them over the coming years in order to optimize the overall Smart City vision.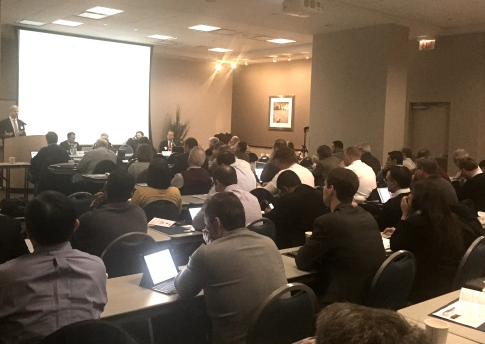 Be sure to join us in Chicago in January for
in-depth networking and information sharing at the Smart Cities cutting edge!
Reserve your seat today
---